The Savoir-Vivre of the South
Wine: life is better with it
The three letters CEO are not the abbreviation for the boss of a company. They can also stand for a winery in Salorno at the extreme south of Alto Adige. These letters were borrowed from the name of Dietrich Ceolan, who runs the winery along with Michael Scalet. For the two of them, wine is something that makes life better.

The basis for this, around which the lives of Coelan and Scalet revolve, is provided by the loam which the Adige River has deposited in Salorno over the centuries. Once the river was regulated, these loamy soils became accessible and turned into valuable agricultural land. Today, the vines of CEO grow on them, the source of the grapes for lovely, elegant white wines and full, intense reds: Pinot Grigio, Chardonnay, Lagrein, Merlot.

"The ideal conception that we have of our wines is that they are fresh, direct, and honest," adds oenologist Dietrich Ceolan. It is for that reason that in the winery, in addition to his know-how and top-quality handicraft, he also lets a helping of creativity run free. "And our unbridled passion also belongs to the secret recipe of our wines," he says with a smile.

Guests can be most convinced of the fact that this secret recipe works in the wine bar that also belongs to the CEO winery. So it's no wonder that Ceolan also includes among the most lovely parts of his profession not just watching wines come to life and guiding them to the highest level of perfection, but also "satisfying merry customers. " Giving voice to the southern joie de vivre.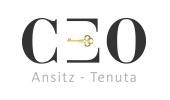 "The ideal conception that we have of our wines is that they are fresh, direct, and honest."
Dietrich Ceolan, oenologist and head of the Ceolan Winery
Cultivated wines
Lagrein
Chardonnay
Merlot
Pinot Grigio
Cabernet Sauvignon
Tuesday - Friday: 9am - 5pm
Saturday + Sunday: 10am - 2pm / 5pm - 10pm
Weekly closing day: Monday
Only tastings in the vinothek with cold kitchen possible