Biodynamics and a Broad Assortment
The Haderburg Estate Winery Serves Up Four Different Sparkling Wines
Pull out, riddle, twist: as the classic méthode champenoise demands, the sparkling wine production at the Haderburg Estate Winery in Salorno is work by hand, and specifically in the truest sense of the word. Every single bottle is picked up the hand more than forty times, and that process has been going on for nearly fifty years now.

With almost half a century under its belt, the Haderburg Winery is among the sparkling wine producers in Alto Adige that can look back on the longest tradition. That is one fact which is impressive. A second is the variety of sparkling wines which the estate winery in Salorno can serve up. With the "Haderburg Brut", the "Haderburg Pas Dosé", the "Haderburg Rosè", and the "Hausmannhof Riserva", a broad spectrum of sparkling wines is covered.

The foundation of the Haderburg sparkling wines – up to the rosé, which consists of sixty percent Pinot Noir – is formed by the Chardonnay grapes from Hausmannhof in Salorno. These are tended strictly along biodynamic guidelines, which means taking into consideration the laws of life just as much as the forces that are in the materials and have an effect upon them.

And something else is given special consideration at the Haderburg Estate Winery: the factor of time. "Our sparkling wines may mature in the bottle from two to eight years," explains Alois Ochsenreiter, proprietor of the estate winery at the far southern part of Alto Adige. A lot of time, therefore, to reveal that which is expected from a Haderburg sparkling wine: a unique taste.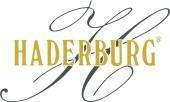 "Working biodynamically means that we act in accordance with the laws of life and also take into consideration the forces that are in the materials and have an effect upon them."
Alois Ochsenreiter, proprietor of the Haderburg Estate Winery
Cultivated wines
Blauburgunder
Chardonnay
Sekt
Gewürztraminer
Sauvignon Blanc
Sylvaner
Riesling
Merlot
Pinot Grigio
Cabernet Sauvignon
Monday - Friday: 9am - 12pm / 1.30pm - 5.30pm
Saturday: 9am - 12pm
On request, max. 10 persons