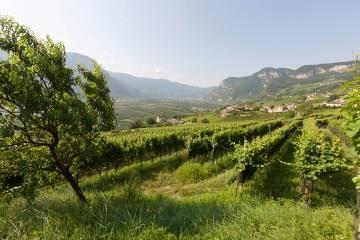 The Ancient Romans Grew Wine Here
Archaeological finds and modern quality wines: they pair well, too
Having several hundred years of tradition is not extremely rare with Alto Adige estate wineries, but having roots that date back 1,700 years is. In the vineyards of the Baron Widmann Estate Winery in Cortaccia, winegrowing can be traced back to the Romans. And with proof.

In 1977, during clearing work at the estate, remnants from Roman times were stumbled upon, including wooden parts of a grapevine which, with the help of findings of coins, could be dated back to the period around 300 AD.

The history of the estate winery is therefore a long one, not least because the conditions for a vineyard here are ideal. The vineyards of the Baron Widmann Estate Winery in Cortaccia are located between 220 and 600 meters of elevation on sunny, at times steep slopes which, as a result of the different locations, elevations, and soils, each create their own conditions. "We are careful to select the most suitable location for each of the different varieties on the basis of our long tradition and lengthy experience," explains Andreas Widmann.

As early as the 1960s, the shift was already made at the Baron Widmann Estate Winery from the pergola to the Guyot trellis. "Only with Schiava did we remain with the pergola trellis," Widmann says. In addition to the indigenous varieties, the warm locations of Cortaccia are also suitable above all else for the Bordeaux varieties, and thus Merlot, Cabernet Franc, and Cabernet Sauvignon, but the assortment also includes Gewürztraminer, Manzoni, Chardonnay, and Sauvignon Blanc.

The wines are made at the family manor in the heart of the village of Cortaccia. The venerable building is not as old as Roman times, but parts of it do date back to the Gothic period. And thus the roots do indeed run deep.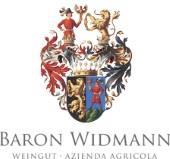 "We are careful to select the most suitable location for each of the different varieties on the basis of our long tradition and lengthy experience."
Andreas Widmann, Baron Widmann Estate Winery
Cultivated wines
Weißburgunder
Vernatsch
Gewürztraminer
Sauvignon Blanc
Vincerdetail.PartnerEN
Meraner Weinhaus
Vincerdetail.PartnerUS
Oliver McCrum Wines
PETIT POIS CORP