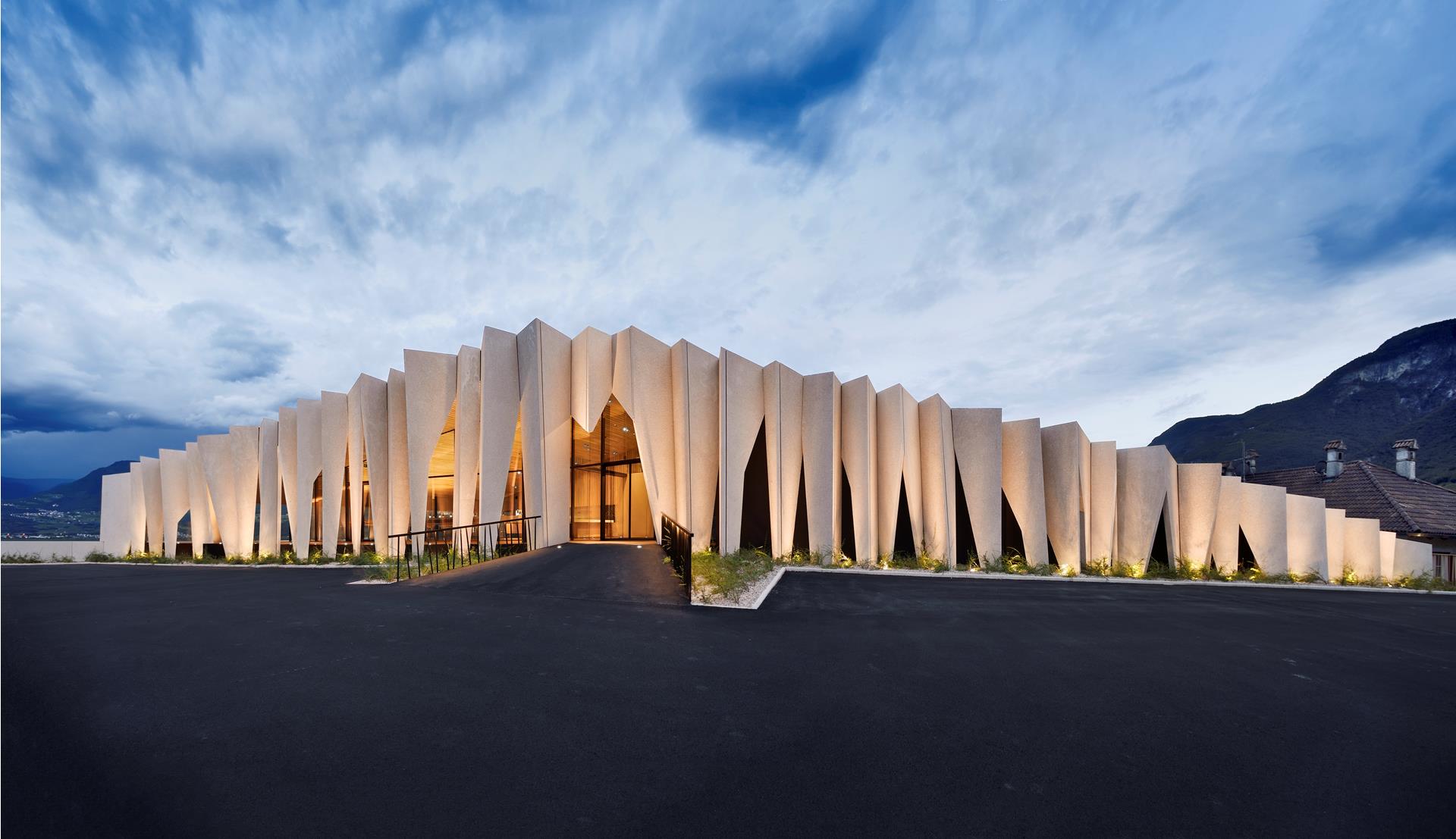 Uncompromising in Production and Quality
The "600 Blanc de Blancs" has its origins at an elevation of 600 meters [2,000 feet] above sea level in Penone above Cortaccia.
The figure 600: that is the number which characterizes the sparkling wine production of the Cantina Kurtatsch and its calling card that gives its name to "600 Blanc de Blancs". That numeral was not chosen by chance. The number 600 is the elevation in meters at which the Penone district of Cortaccia lies. Chardonnay grapes grow here and form the basis of the riserva sparkling wine.

"In Penone, the grapes find unique geological, geographical, and climatic conditions," explains Andreas Kofler. He became the general manager of the winery at age thirty-two – the youngest in Alto Adige cooperative winery history. Sparkling wine production is a very special topic with him. "We want to create an unmistakable top-quality sparkling wine with a pronounced character from the zone," Kofler says.

The 2014 vintage was the first that was transformed into a "600 Blanc de Blancs". Since that time, the process has remained the same: the Chardonnay grapes are sorted by hand and carefully pressed. The first fermentation takes place 80 percent in stainless steel tanks and 20 percent in used small oak casks.

The second fermentation of the "600", as is prescribed by the traditional method, takes place in the bottle, where it matures on the yeast for fifty-five months. "In that way, we are able to produce a stable, fine perlage, a creamy, smooth texture, a mineral-rich, savory finish," Kofler explains. Wine experts ascribe fruity nuances to the "600" of white peaches and yellow tropical fruits, a hint of quince, gingerbread, and brioche. And the general manager of the winery adds another word to describe his sparkling wine: uncompromising.


"In our vineyards, every grape variety finds its optimal location growing conditions, its ideal terroir. And our wines reflect that without embellishment."
Andreas Kofler, president of the Cantina Kurtatsch
Cultivated wines
Lagrein
Blauburgunder
Müller Thurgau
Rosenmuskateller
Chardonnay
Weißburgunder
Vernatsch
Sekt
Gewürztraminer
Sauvignon Blanc
Goldmuskateller
Merlot
Cabernet Franc
Bronner
Pinot Grigio
Cabernet Sauvignon
Kerner
Monday - Saturday
9 am - 7 pm
Tuesday at 4 pm, thursday at 10.30 am and at 4pm & saturday at 2.30pm
Vincerdetail.PartnerEN
Vineyard Brands
Haynes Hanson & Clarke
Vincerdetail.PartnerUS
Lilium Imports LLC
Vineyard Brands
Wine Warehouse
Golden Horseshoe Inc