Roots in Bolzano, Citizen of the World
With global experience, Lukas Mumelter is back on the farm
The Mumelter family has been living at the Griesbauerhof in Santa Maddalena above Bolzano since 1785, so the estate winery is now being run by its seventh generation. It is represented by Lukas Mumelter, who took over his parent's estate in 2018 – with the best preparation.

Lukas laid his professional foundation with the study of winegrowing and oenology in Geisenheim, Germany, after which he gathered practical experience: in Tuscany, Piemonte, and New Zealand. All of this has now flowed together in the vineyards and the winery of the Griesbauerhof, starting with a professional evaluation of the location and soils: "The airy location and the sandy loam soils of a porphyry origin characterize our wines," Mumelter explains, "with both the alluvial soils at the south of Bolzano and the moraine soils in Appiano."

These soils, the locations he described, and the diligence with work in the vineyards all come together in the harvest of Cabernet, Merlot, Lagrein, Schiava, and Pinot Grigio, which he turns into fruity, velvety, authentic wines. These can be tasted at the farmhouse inn "Freiraum mumi" which is run by Lukas' brother Michael and which is supplied by their mother Margareth Mumelter with homegrown tomatoes – some thirty different varieties.

But even with all that variety, the main attention of the Griesbauerhof still goes to tradition. Thus Lukas Mumelter indicates the goal of his work: "To make great wines from the indigenous varieties of Schiava and Lagrein." So even if he feels at home anywhere in the world, his roots will always be in Bolzano.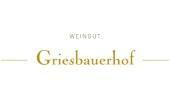 "The airy location and the sandy loam soils characterize our wines, with both the alluvial soils at the south of Bolzano and the moraine soils in Appiano."
Lukas Mumelter, winegrower at the Griesbauerhof
Cultivated wines
Lagrein
Weißburgunder
Vernatsch
Sekt
Merlot
Pinot Grigio
Cabernet Sauvignon
Winebar from Eastern to the end of October
Vincerdetail.PartnerUS
Oliver McCrum Wines