History that Grows
Wine from Lagrein vines over a hundred years old
History consists mostly of rock. At the Larcherhof in Bolzano-Rencio, for instance, the wines age in large wooden barrels in a cellar that dates back centuries. But even more impressive are the powerful Lagrein grapevines of the Larcherhof which themselves are more than a hundred years old. As can been seen with them, history lives.

The vineyards of the Larcherhof in Bolzano-Rencio belong to the classic Santa Maddalena cultivation zone which is distinguished by a mild, nearly Mediterranean climate, by hot days and cool nights at the time of maturation, and by warm porphyry soils and loose alluvial soils. The Spögler family has five hectares of grape growing area here. "We manage our vineyards in an environmentally-friendly way that is close to nature, without herbicides or insecticides," explains Hans Jochen Spögler.

The vineyards are planted with Merlot, Schiava, and Pinot Grigio. And above all with Lagrein, which is to be understood as such a typical variety for Alto Adige. From the vineyards of the Larcherhof in Bolzano-Rencio, it is made into wines of different forms: Lagrein, Lagrein Kretzer rosé, Lagrein Riserva. The winegrowing tradition of the Spögler family, which runs the Larcherhof, dates back to 1893. But only since 2008 have they been making and bottling their own wines. In the meantime, production has risen to 45,000 bottles per year, a figure that will continue to grow further in coming years.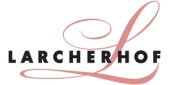 "We manage our vineyards in an environmentally-friendly way that is close to nature, without herbicides or insecticides."
Hans Jochen Spögler, winegrower at the Larcherhof
Cultivated wines
Lagrein
Vernatsch
Merlot
Pinot Grigio
Monday - Saturday: 8am - 12pm / 2pm - 6pm
Mobile: +39 3406721183
On request, max. 60 people