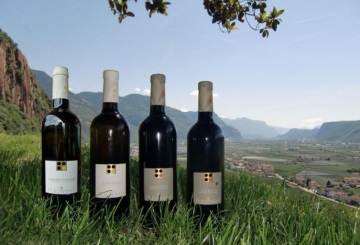 An Estate Winery with Potential. Genuine Potential.
Ruins turned into a functioning estate winery
When real estate agents say that a home has "potential", then you usually think that you're standing in front of ruins. Against this background, the Putzenhof in Laives-S. Giacomo had a heap of potential back in the 1950s. And in actuality, the Schweigkofler-Mottironi family took full advantage of it.

In 1956, Viktoria and Johann Schweigkofler bought the Putzenhof in S. Giacomo, a part of Laives. The vineyards were old, some of them hadn't been tended for years, the buildings were dilapidated, the approach on the road was arduous. But behind that realtor's word "potential", the Schweigkoflers recognized the reality: "The vineyard at the foot of a porphyry wall, the slopes with a southwestern exposure, and the climatic conditions were virtually ideal for winegrowing," says grandson Roman Mottironi, who runs the estate winery today.

The ideal conditions were exploited by the owners over three generations to turn ruins into a functioning estate winery. Today, it has grape growing areas of 5.5 hectares that are worked in a manner close to nature. For instance, herbicides have been avoided for years.

And thus the raw materials grow for a series of wines: gentle and close to nature. And likewise created gently in the cellars of the Putzenhof in Laives are a white assortment with Chardonnay, Sauvignon Blanc, and Kerner as well as a red line with Lagrein, Pinot Noir, and a Colli di Bolzano cuvée made from Schiava, Lagrein, and Pinot Noir. Some 37,000 bottles are filled every year. So the potential of the Putzenhof has in fact proven itself with numbers.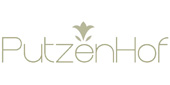 "The vineyard at the foot of a porphyry wall, the slopes with a southwestern exposure, and the climatic conditions are virtually ideal for winegrowing."
Roman Mottironi, winegrower at the Putzenhof
Cultivated wines
Lagrein
Blauburgunder
Vernatsch
Sauvignon Blanc
Riesling
Merlot
Cabernet Sauvignon
Vincerdetail.PartnerEN
Mair Mair