The Best Address
Wine Route no. 1: There is hardly a better address for an estate winery
The Ritterhof Estate Winery in Caldaro can assert that it is the best place for Alto Adige winegrowing. Or that it has the best address. After all, the building number says it all: Alto Adige Wine Route No. 1.

Eva Kaneppele run the family estate winery with care, prudence, consideration, and a philosophy that can best be expressed with colors. "Brown stands for the soil, the origin, the terroir; green means growth and symbolizes our careful approach to nature; while blue stands for the grapes that are harvested by hand and with care," explains Eva Kaneppele.

And the three colors also correspond to the three lines of the estate winery. Brown is the color of the Terra line, and thus of down-to-earth Alto Adige wines, while green decorates the Collis line for which only completely mature grapes from the best terraced slopes are used. Blue, on the other hand, stands for the top line Rarus, consisting of wines that are carefully aged in small oak casks. But it doesn't matter which line or which color: "Our wines have character. Every bottle is unique."

And uniqueness is provided by the vineyards of the Ritterhof, which are distributed from Salorno all the way up to Renon. The product line is extremely broad, ranging from Red Muscat to Merlot and Lagrein all the way to Pinot Noir and Gewürztraminer. And, it goes without saying, Schiava. That is a bow to the winegrowing tradition by the Ritterhof Estate Winery. And innovation is provided by the fungus-resistant varieties with which the Ritterhof Winery is experimenting.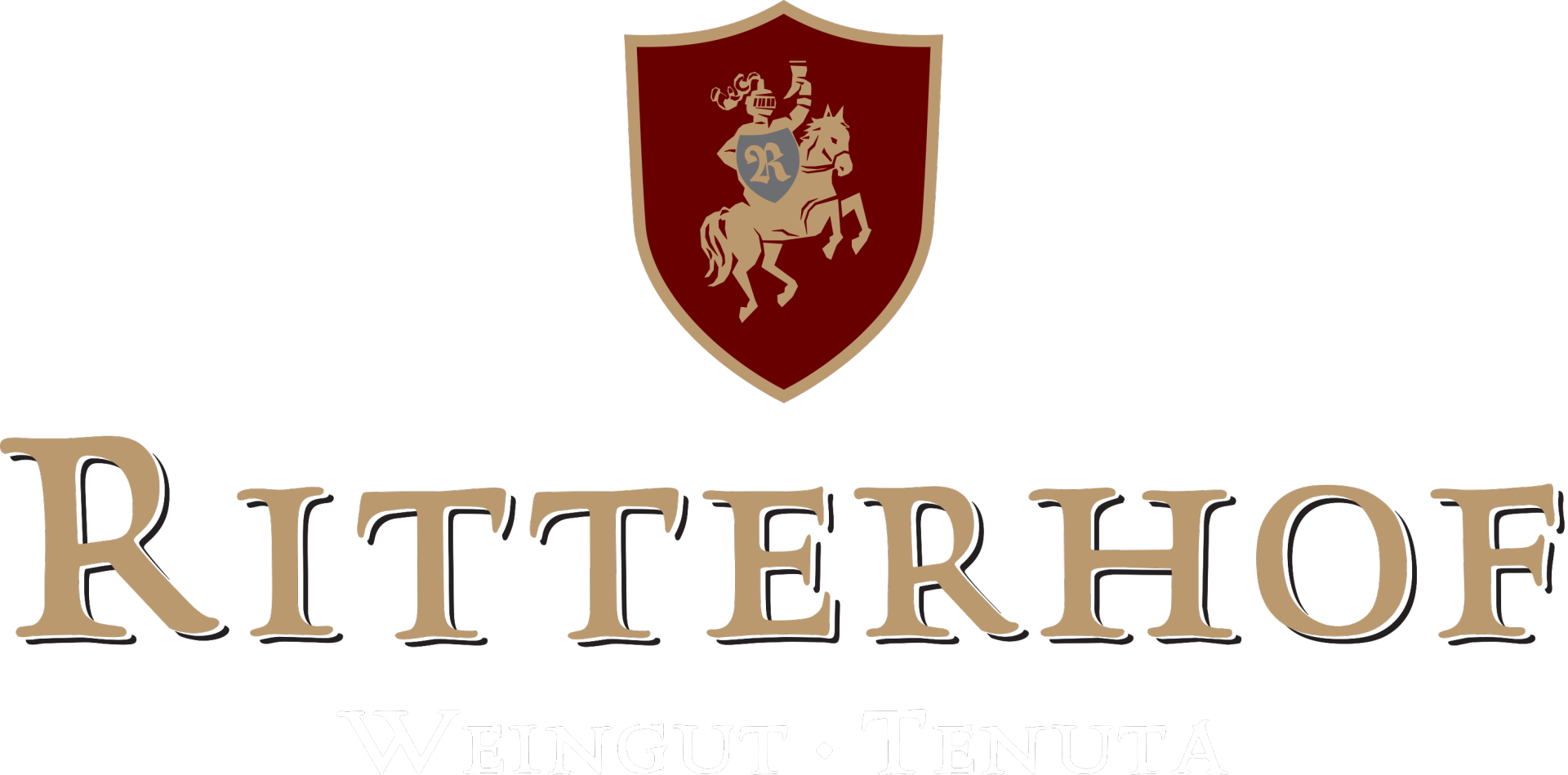 "Brown stands for the soil and terroir; green symbolizes our careful approach to nature; while blue stands for the grapes that are harvested by hand and with care."
Ludwig Kaneppele, winegrower at the Ritterhof
Cultivated wines
Lagrein
Souvignier gris
Blauburgunder
Müller Thurgau
Rosenmuskateller
Chardonnay
Weißburgunder
Vernatsch
Gewürztraminer
Sauvignon Blanc
Goldmuskateller
Merlot
Pinot Grigio
Cabernet Sauvignon
Monday - Friday: 8am to 6pm

Saturday: 9.30am to 1pm

Saturday from June to October: 9.30am to 5pm
11am - 3.30pm and 6.30pm - 12am Closed on Sunday evening and on Monday Tel. +39 0471 963 330