Respect for Grape, Variety, and Location
Wine as a reflection of terroir
With the founding of the Cantina Produttori San Michele Appiano in 1907, an eventful success story began, and today the name stands for great wines and extraordinary quality. The 320 members of the cooperative winery work their vineyards in harmony with nature, and the secret to their success is the combination of decades of experience and constantly striving for perfection. The unique terroir, the respectful dealing with the grapes, and careful processing guarantee unique wines filled with character. In particular, the vineyards in and around Appiano offer the ideal conditions for varieties such as Pinot Blanc, Pinot Grigio, Chardonnay, Sauvignon Blanc, Gewürztraminer, Yellow Muscat, and Pinot Noir.

But for well-structures red wines, outstanding small vineyards are found at lower elevations and along the Wine Route. The mild and sunny climate forms the basis for the unique quality of the wines. Today, San Michele-Appiano is one of the most renowned wineries in Alto Adige and Italy, with wines winning prizes both within the country and abroad. Experts attribute finesse, elegance, depth, and longevity to the wines from the Cantina Produttori San Michele Appiano.

These qualities are just as valid for both the winery's larger productions, such as the "Sanct Valentin" line, and for the super selections, such as APPIUS and "The Wine Collection". With them, San Michele-Appiano has made a name for itself around the globe.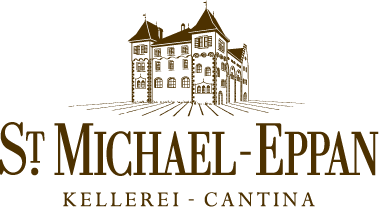 "Respect for the grape is the highest precept, and nothing is more important than expressing the special features of our vineyards and the different grape varieties."
Hans Terzer, winemaker of the Cantina Produttori San Michele Appiano
Cultivated wines
Lagrein
Blauburgunder
Müller Thurgau
Chardonnay
Weißburgunder
Vernatsch
Gewürztraminer
Sauvignon Blanc
Riesling
Goldmuskateller
Merlot
Cabernet Franc
Pinot Grigio
Cabernet Sauvignon
Monday - Friday: 10 a.m. - 6 p.m

Saturday: 10 a.m. - 5 p.m.

Vincerdetail.PartnerEN
Pur Südtirol
Vincerdetail.PartnerUS
Martin Scott Wines