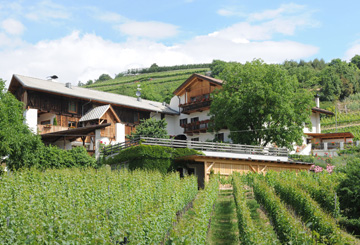 WWW, or: Worldwide White
The Strasserhof sells its white wines in six countries
The grapevines that are tended at the Strasserhof Estate Winery in Varna are up to 45 years old. From the grapes of these vines, Hannes Baumgartner, winegrower at the Strasserhof and, at the same time, president of the Independent Winegrowers association, makes youthful-fresh wines. White wines, of course, since we are in the Valle Isarco after all.

The strictly white assortment of the Strasserhof Estate Winery is a thankfully broad one. It ranges from Müller Thurgau and Grüner Veltliner to Sylvaner, Riesling, and Gewürztraminer all the way to Zweigelt. And of course includes Kerner, upon which Baumgartner has placed particular focus. "Our characteristic Valle Isarco wines can without a doubt be described with three attributes: a strong mineral quality, great juiciness, and pleasant, youthful freshness," Baumgartner says.

Since 2003, he has been producing wine at the Strasserhof, an operation whose history in any case dates back much further. "The farmhouse was already built in the eleventh century," the winegrower explains. Today, the estate winery encompasses five hectares of vineyards that are distributed over sunny locations with a southwestern exposure at elevations from 650 to 700 meters. "The lightly sandy gravel soils contribute to the elegant, fruity freshness of our wines," says Baumgartner with conviction.
Thus around 45,000 bottles of white wine are produced each year, for which the chairman of the Independent Winegrowers in Alto Adige has developed a broad market. So today, wines from the Strasserhof are drunk not only in Italy, Austria, and Germany, but also in the Netherlands, Japan, and the USA.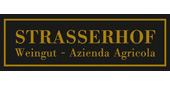 "Our wines can be described with three attributes: a strong mineral quality, great juiciness, and pleasant, youthful freshness."
Hannes Baumgartner, Strasserhof Estate Winery
Cultivated wines
Veltliner
Müller Thurgau
Gewürztraminer
Sylvaner
Riesling
Kerner
Monday to Friday: 8am to 12pm and 2pm to 6pm
Saturday: 8am to 12pm
Open from mid-September to end-November Monday - Friday: opens at 3pm Saturday and Sunday: opens at 12pm