Exquisite wine with a noble inheritance: Castel Sallegg of the Counts of Kuenburg
The Kuenburg counts work with a multitude of varieties
The Castel Sallegg winery certainly boasts excellent conditions for producing grand wines. The grapes are cultivated in three historic vineyards, each with its own distinctive terroir.
Seehof by Lake Caldaro, for example, lies just 230 to 280 meters above sea level, creating an ideal climate for grape varieties that prefer warmer temperatures such as Merlot, Lagrein, Cabernet Sauvignon and Moscato Rosa. The VIGNA Bischofsleiten is the origin of the multiple award-winning Lago di Caldaro, named after that very lake.

A bit higher up at 500 meters above sea level and beyond lie the Leisenhof and Preyhof vineyards. Located in the heart of Caldaro, Leisenhof is where mainly white grape varieties are cultivated, while Preyhof features mostly Pinot Blanc and Pinot Noir.

In addition to the conditions set by Mother Nature, the taste and quality of the Castel Sallegg wines depend in great part on the care and skill the grapes receive from the cellarer, of course. Descending the three stories and eleven meters down into the 1000-year-old wine cellar takes you on a journey into the past. In this solemn and quiescent atmosphere, the wines ferment all year round under controlled temperature. This wine estate was founded on tradition and history, and the work ethic is infused by curiosity and a passion for innovation. That is why Castel Sallegg is the first winery in Alto Adige to fill their wines into innovative and exclusive lightweight bottles that are made from 100% recycled glass and feature details such as the s ommelier's top.

And at the Castel Sallegg winery, the grand and elegant wines make for a truly special drinking experience.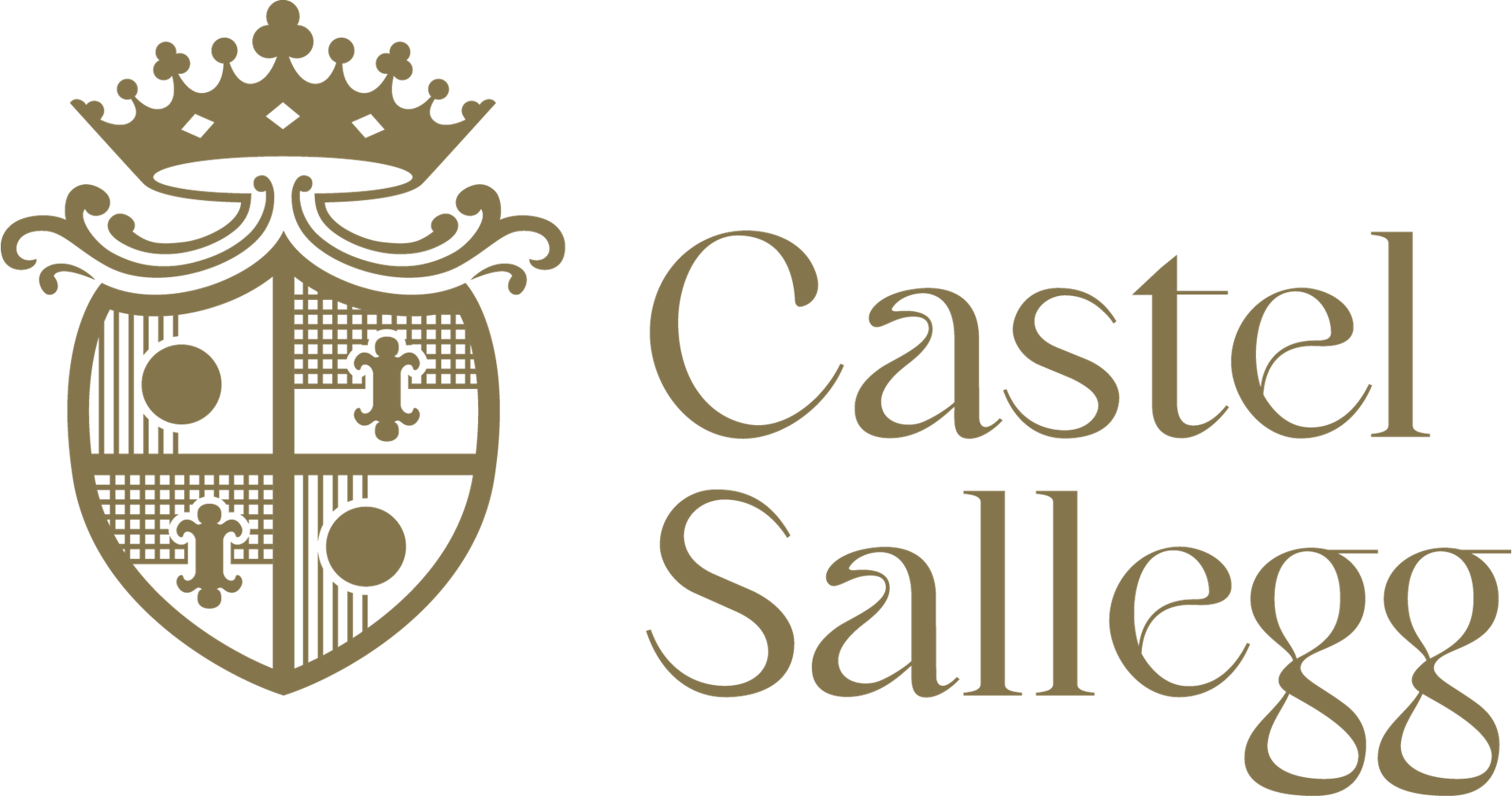 "We are the first winery in Alto Adige to fill our wines into 100% recycled bottles."
Count Eberhard Kuenburg, head of the Castel Sallegg Estate Winery
Cultivated wines
Lagrein
Blauburgunder
Rosenmuskateller
Chardonnay
Weißburgunder
Gewürztraminer
Sauvignon Blanc
Goldmuskateller
Merlot
Pinot Grigio
Cabernet Sauvignon
January - March
Mon-Fri 10am-1pm I 2pm-6pm

April - October
Mon-Fri 10am-1pm I 3pm-6pm
CASTLE NIGHTS Thu 6pm-9pm
Sat 10am-2pm

November - December
Mon - Fri 10 am-1 pmI 2 pm-6 pm
Vincerdetail.PartnerUS
Weygandt-Metzler Importing LTD